At CPS Autos we offer a competitive towbar fitting service. We are not tied to any one make of towbar, this means that not only can we supply and fit a wide range of high quality towbars to suit all needs and purposes, we can also offer the customer support that you expect.
We will look at each job individually and find the neatest fitting towbar for your car and make sure that it fits your needs, should it be detachable, twin electrics etc.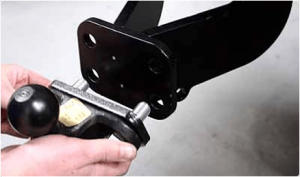 All of the towbars that we fit, are mounted to the fixing points as specified by the car manufacturer and they are Type Approved where appropriate.