If your looking for car electrical repairs within Westhoughton and surrounding areas. Look no further, here at CPS Autos we have the ability to find almost all electrical faults that can develop with your car. We know that car electrics can be a struggle to diagnose, we have put our time in to extending our knowledge so that we can provide to best service for you. To make it even better, we do all this at a very competitive price.
Modern vehicles these days are equipped with their own troubleshooting systems. With the right tools these On Board Diagnostic (OBD) can help pin point an issue with your vehicle electrical system. These systems take thousands of readings from your car's sensors, continuously compiling information about how everything's working in the vehicle. When an electrical fault does occur, the system sends out a code and often results in triggering a diagnostic light. Has your ABS light turned on? Or maybe your Airbag light is on? There could be a fault with your car electrical system. Don't waste any time and money guessing what the electrical fault may be, just bring your vehicle into our garage and let our mechanics do the rest for you.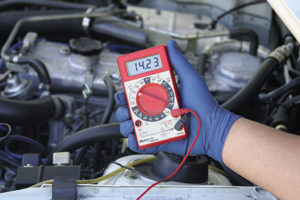 If you would like to know more about the services that we provide, or you would like to book your vehicle in at our garage, or you're just looking for a free quote, then please don't hesitate to get into contact with us and a member of our friendly team will be in touch with you shortly.
Due to the nature of modern car diagnostic systems. The main skill is using the diagnostic computer together with modern vehicle systems to correctly diagnose the vehicle's fault. We have taken a keen interest in the use of computer based diagnostics and fault finding, we invest heavily in the latest equipment to ensure we are able to deal with most vehicles on the roads today. Using the latest manufacturers recommended solutions combined with our knowledge of vehicles and their systems we are able to read and interpret the results from the vehicle computer, diagnose the problem and recommend a suitable resolution.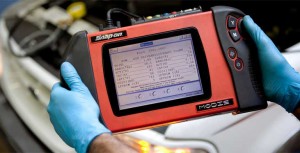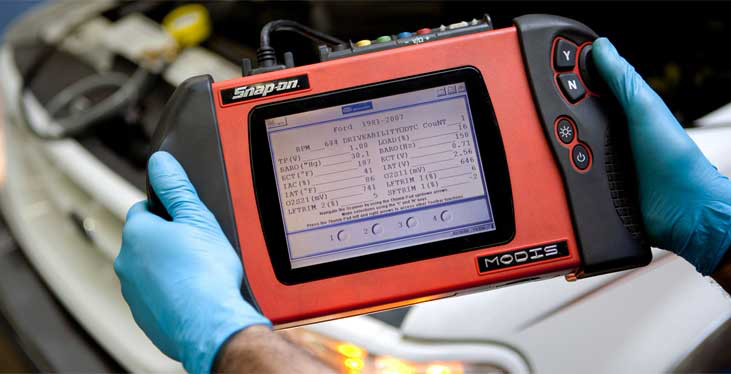 As part of any vehicle service schedule we will interrogate your vehicles diagnostic computer to read any possible messages and advise you of any possible further investigations required. As part of any vehicle service schedule we will interrogate your vehicle diagnostic computer to read any possible messages and advise you of any possible further investigation required. When you bring your vehicle into our garage for a service and if there's any fault finding indicators illuminated then we will automatically include our fault finding diagnosis as part of the quote that we provide you with. If you would like more information on this service or you would like a free quote, then please don't hesitate to get into contact with us and a member of our friendly team will be in touch with you shortly.
It is recommended that tyre fitting and repairs should only be undertaken by qualified tyre technicians, because sometimes tyres with apparently minor external damage have actually sustained serious, unseen internal damage. If you would like to know more about our Tyre replacement, fittings and repairs, or you would just like a free quote, then please don't hesitate to get into contact with us and a member of our friendly team will be in touch with you shortly.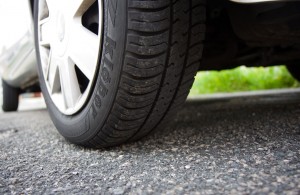 A lot of tyres get so badly damaged that they must be discarded and replaced. Tyres that can't be repaired include those with tread or casing separation, kinked tyres, tyre fabric damage which would reduce the tubeless air seal in the tyre, broken tyres, exposed tyre bead wires, flex breaks, presence of an internal liquid sealant with any penetration damage through the inner tyre, tyre tread depth that is lower than 1.6mm, cracks in the tyre which extend into the tyre fabric, open liner splices (exposed cords), tyre liner and first ply showing of evidence that the tyre has been run flat, under inflated or overloaded tyres.
CPS Autos are specialists in car remapping. All of our maps are custom tuned to your specific vehicle. We don't use generic files like some other companies do. No engine provides exactly the same performance as any other, our custom map means, you get the very best from your car. We also provide you with the original from your car, should you need to, we will rewrite it for free.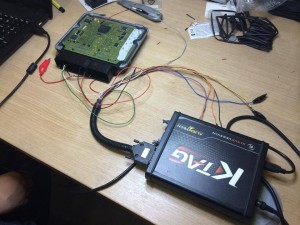 We pride ourselves on customer satisfaction and it is the forefront of our operation. With reliability, drive-ability and satisfaction being our aim we are sure you will be delighted with the service we offer and have no hesitation in recommending our services to friends and family.
At CPS Autos we offer a competitive towbar fitting service. We are not tied to any one make of towbar, this means that not only can we supply and fit a wide range of high quality towbars to suit all needs and purposes, we can also offer the customer support that you expect.
We will look at each job individually and find the neatest fitting towbar for your car and make sure that it fits your needs, should it be detachable, twin electrics etc.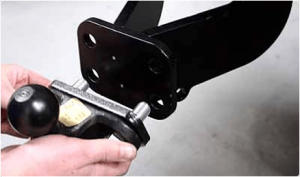 All of the towbars that we fit, are mounted to the fixing points as specified by the car manufacturer and they are Type Approved where appropriate.
A Diesel Particulate Filter, also know as a DPF Filter is a device that is fitted to remove soot from exhaust gasses.

Diesel Engines produce a variety of particles during combustion of the fuel/air mix due to incomplete combustion. The composition of the particles varies widely dependent on different things like engine type, age, and the emissions specification that the engine was designed to meet.
DPF Filters require more maintenance than catalytic converters. Ash, a byproduct of oil consumption from normal engine operation, builds up in the filter as it cannot be converted into a gas and pass through the walls of the filter. This increases the pressure before the filter. Warnings are given to the driver before filter restriction causes an issue with drive-ability or damage to the engine or filter develop. Regular filter maintenance is a necessity.
DPF filters go through a regeneration process which removes this soot and lowers the filter pressure. There are three types of regeneration: active, passive, and forced. Active regeneration happens while the vehicle is not in use and takes 10 minutes on average to complete. Passive regeneration takes place while driving using the heat of the exhaust. This works well for vehicles that drive longer distances with few stops compared to those that perform short trips with many starts and stops. If the filter develops too much pressure then the last type of regeneration must be used – a forced regeneration. This involves a garage using a computer program to run the car, initiating a regeneration of the DPF manually.
Air Conditioning not working?
We repair and service most car air conditioning systems. We have equipment suitable for R134a systems and the newer R1234yf system.
We can diagnose faults in your car air conditioning system using diagnostic equipment and nitrogen pressure testing equipment.
As part of our air conditioning service we carry out an anti-bacterial clean and check the condition of your cars cabin filter. This ensures your air-conditioning system is operating efficiently and free of bacteria.
Car air conditioning systems need recharging with gas & lubricant every two years. The majority of car manufacturers advise that this be done to keep the system working at its optimal best. Your cars air conditioning is used all year round, to cool the cars interior in the summer but also to remove moisture in the winter months as part of the demisting process.
This service is not part of your routine vehicle servicing.
Please contact us to book your car in, a routine service takes about an hour and we can usually do this while you wait.
Neglecting your cars air conditioning can lead to costly repair bills.
All our technicians are certified to work on vehicle air cconditioning systems as required by law.